The Tight Five: Original Standup Comedy Featuring Sam Clark
Thursday, April 21 – 7:00 pm
Elaine Wolf Theatre
Tickets: $10 General Admission
Recommended for audiences 16+
Join a dozen never-before-seen comics as they debut their "tight five" – five minutes of original material developed over an eight-week comedy writing session at the JCC. Hosted by rising star Sam Clark, a Denver native, and Wolf Theatre Academy alumnus, the evening promises to bring belly laughs to everyone as you get the opportunity to see your own friends and family on stage for the first time anywhere. All proceeds from this inaugural performance will go directly to the Robert E. Loup Scholarship Fund for Wolf Theatre Academy, to provide equitable access to a professional theatre experience for young artists.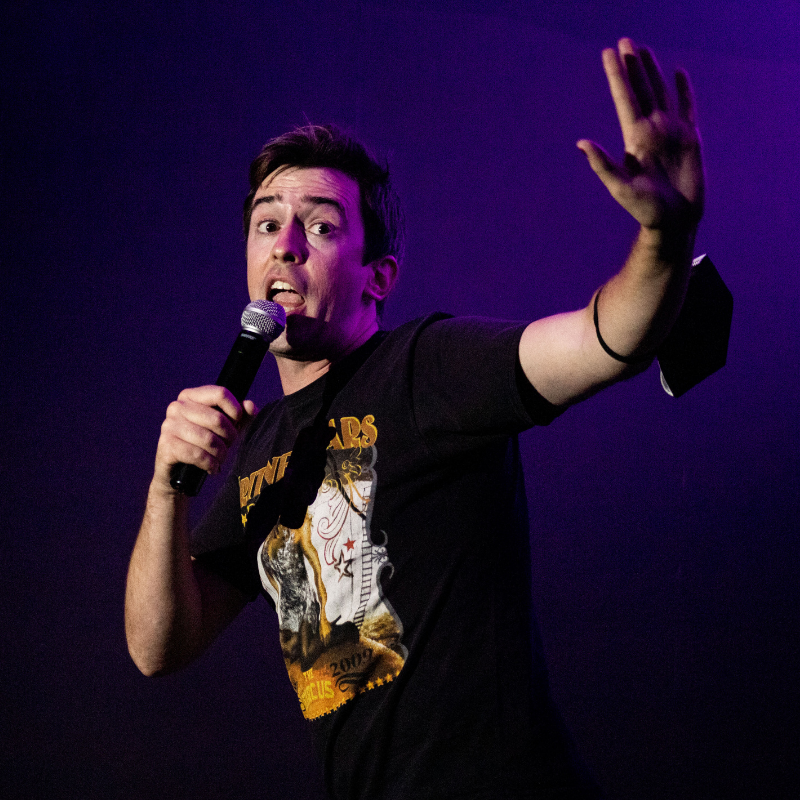 About Sam Clark
Sam Clark is a comedian, writer & filmmaker from Denver, Colorado. He has a stand-up comedy special on Amazon Prime's LAUGH AFTER DARK, he's written for Netflix's MAGIC FOR HUMANS and the CBS Diversity Showcase, and in 2021 he sold his first original TV show to the SyFy Channel. He has directed, produced, and starred in viral videos with over 40 million YouTube views, featured in TIME, USA Today, Forbes, Business Insider, HuffPo, Buzzfeed, and more. As a comedian, Sam has been featured in the Laugh Factory's "Fresh Faces," the San Francisco Comedy Competition, the Cleveland Comedy Festival, the Devil Cup, the New South Comedy Festival, the LA Comedy Festival, and more. His live-streamed fundraiser variety shows during the quarantined months of the pandemic were featured in Rolling Stone, CNN, and Forbes, and raised over $140,000 for organizations like the NAACP Legal Defense & Educational Fund and Feeding America. Sam's first short film FAIRVIEW premiered in 2021, was shown at 31 film festivals and won 18 awards, and was reviewed by Film Daily Magazine as "the political satire we need." FAIRVIEW is a semi-scripted mockumentary about a small-town City Council election in a purple district in Colorado, very loosely inspired by Sam's experience running for President of Harvard's Student Council as a joke, accidentally winning by a lot, and then resigning. (You can learn more at the very real campaign website www.SamClarkForCityCouncil.com). Outside of comedy, Sam is the Lead Video Producer for the YouTube channel Crimson Education, which he built from the ground up to over 200,000 subscribers. He was featured as a "Filmmaker Making a Social Impact" by Authority Magazine for his work at Crimson, where he has overseen the production of over 500 educational videos filmed at college campuses all over the world. Sam occasionally does drag and frequently teaches children Taekwondo (not at the same time). Follow Sam on Instagram and TikTok @theonlysamclark, and check out his occasionally updated website www.theonlysamclark.com for more videos and show dates. He's so excited to be returning to the Wolf Theatre Academy stage, which was so rudely renovated right after he graduated from high school and stopped doing shows there.